Out of all the mainstream actors in the industry, Bhumi Pednekar stands out. She is a climate activist and through her pan-India national campaign, Climate Warrior, Bhumi Pednekar has been at the forefront of raising awareness about how to incorporate sustainable practices into our everyday lives. Last year, she collaborated with Dolce Vee and launched India's first clothing environmental footprint calculator. This year, on World Nature Conservation Day, which falls on July 28, Bhumi has chosen some of her favourite pieces from her personal closet collection, which will be up for sale online to raise funds for planting trees through the Home Of Hope Foundation.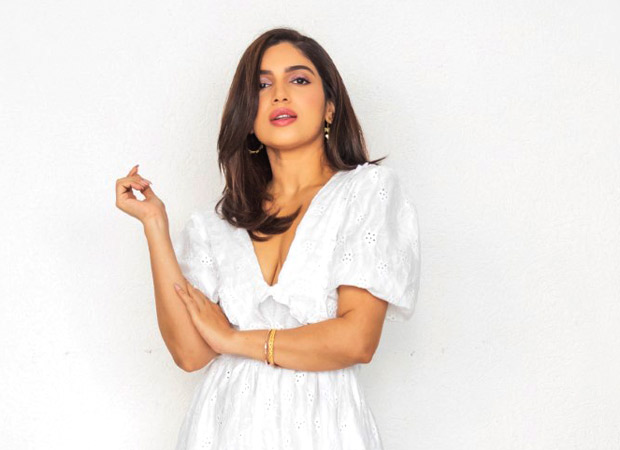 World Nature Conservation Day EXCLUSIVE: Bhumi Pednekar talks about putting her clothes for sale; says "These pieces were made using 1,99,986 litres of water and 260 kg of carbon"
Bollywood Hungama exclusively spoke to Bhumi Pednekar about this cause and a lot more.
It's World Nature Conservation Day today. Could you tell us about your plans of contributing this time on this significant day?
For me and all my climate warriors and the kind of work we do, every day is about conserving our planet. UNEP has been saying for the last few years that we are the generation to re-generate and to re-conserve. To answer your question specifically, this year, I'll be collaborating with Dolce Vee like last year. Even a year ago, we collaborated and launched the environmental footprint calculator that helps calculate the pollution or the wastage of natural resources created by the fashion that we buy.
The idea was to be aware and encourage the reuse and recycling of clothes. This year, we are trying to raise money to plant trees through Dolce Vee by putting special things out of my wardrobe for sale. It would be available on Dolce Vee's website and their Instagram handle. Whatever funds are raised will go to charity. As actors, influencers and as people that have a voice, I feel that we should make the most of such opportunities. Whatever information we spread today or whatever we do isn't enough.
A lot of people are still not aware of the connection between shopping and the impact it causes on the environment. Do you think like you, more influential people need to talk about it?
Absolutely. We need more examples. We need more people in places of power to advocate the harmful effects of climate change. We can't pretend it's like not happening. Look at the heat wave that has occurred in England. It has never seen temperatures go up to 40 degrees. I was there in London when the heat wave was on. People over there are just not equipped. The roads were melting and so were the signals. It was a mess. These are clear effects of climate change. Even in India, we saw extreme heat waves during the summers in the Northern region. I was shooting in Rajasthan where the temperatures were 50 degrees.
We don't realize as much when we sit in our air-conditioned homes. Imagine the condition of the people that don't have such luxuries. Hence, no matter how many people talk about it, it's going to be less as it is the largest biggest threat to humanity. And it's not about people. I believe globally people in places of power aren't doing enough when the cause of climate change is concerned.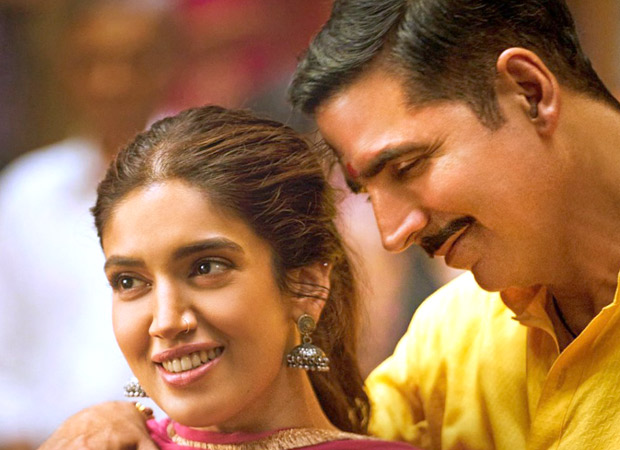 In today's times, shopping apps have made buying new clothes very convenient and possibly, have even increased people's shopping expeditions. How do you look at this trend vis-à-vis your cause?
Consumerism has always been around. As individuals, it is our choice to know the adverse effect of what every click we do will have. The idea is to be responsible for spending your money on the right thing. We must understand that all our actions are going to have reactions. And the reactions are going to be on us.
How many pieces of clothing are you donating? And when does one get access to it?
It'll be available on July 28. As for how many pieces, I have not really counted but there are several pieces of clothing that I have given from my wardrobe. When we did the math, the total of all the clothes I have given was made using 1,99,986 litres of water and 260 kg of carbon. Resources equivalent to this number would be saved by purchasing them preloved over newly manufactured. This is the kind of awareness we want to create among people. We don't realize that one T-shirt takes up litres and litres of water to be made. And we easily buy it and then easily even throw it. We need to go back to the way our grandparents used to live. Everything was reused. Clothes were passed on generation after generation. Nobody was embarrassed wearing worn clothes.
Does your Raksha Bandhan co-star Akshay Kumar know about this side of you? Can we see both of you collaborating for a common cause? After all, even he is known for endorsing several good causes…
Akshay Kumar and I have been advocates for sanitation in India, even before we did Toilet: Ek Prem Katha (2017). We both were a part of the 'Swacch Bharat' campaign. I am sure he knows this side of me as I am quite an active climate activist. Whether we would rejoin hands to do something, I don't know. I am sure something in the future will come up as we both have a voice and we both believe in using the power we have for the greater good.
You recently celebrated your birthday in a unique way…
Yes, I was in London promoting Raksha Bandhan with Akshay Kumar and Aanand sir (director Aanand L Rai). It was a very special experience for me. I have had many working birthdays but this year, I was promoting a film on my birthday which was so important and with some of my most favourite people. Hence, it was fun.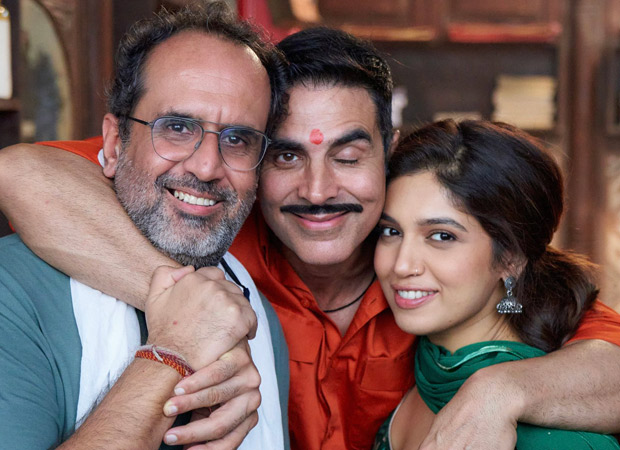 Your last film with Akshay Kumar, Toilet: Ek Prem Katha, had released on August 11. Coincidentally, Raksha Bandhan also releases on the same day…
(Laughs) Yes! In fact, on the day we were promoting Raksha Bandhan in London, we were promoting Toilet: Ek Prem Katha 5 years ago, that too in the English capital. It's a beautiful coincidence.
Toilet: Ek Prem Katha was a huge hit at the box office. I am sure you are hoping for a similar box office success for Raksha Bandhan…
We hope so. So far, the reactions have been really good. There has been a lot of positivity around the film as it is such a family film. It's a complete family entertainer. I am quite excited about the film.
Can we expect more films from you this year? After all, you have six films lined up for release, including Raksha Bandhan…
Yes. Bheed is coming on November 18. Govinda Naam Mera will be out sometime this year. Then there's Bhakshak, The Ladykiller, Afwaah…I have so many films! I have only been shooting for the last 12 months.
Even in 2019, there was a time when you had six films in the pipeline. And you have repeated that feat yet again!
I guess I have been making up for the lost time. I also had Badhaai Do, which was released in February. It's been a busy year. I've only been shooting. I have had maybe just three days off in the last 365 days. It's a good problem (laughs). I can't wait now for these films to come out.
Coming back to your cause, any final thoughts?
I would like people to have a look at our collection. They are available at great prices. I really hope this small contribution has a huge impact in totality.
Also Read: Akshay Kumar sings 'Baar Baar Din Yeh Aaye' on Bhumi Pednekar's birthday during Raksha Bandhan promotions in London, watch video
BOLLYWOOD NEWS – LIVE UPDATES
Catch us for latest Bollywood News, New Bollywood Movies update, Box office collection, New Movies Release , Bollywood News Hindi, Entertainment News, Bollywood Live News Today & upcoming movies 2022 and stay updated with latest hindi movies only on Bollywood Hungama.